Welcome to Website Creationz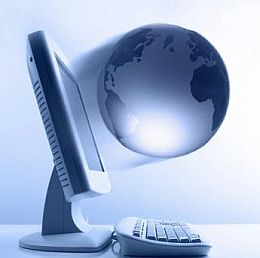 "With the continual increase in usage of the internet by consumers as a source of research, information, guidance, comparison, advice and procurement, an Internet presence has quickly become a commercial outlet of 'extreme importance' that Businesses & Associations, from the largest to the smallest, can no longer afford to ignore !"
---
Who is Website Creationz?
Website Creationz is a sole trader, Brisbane based, website design, development, support and hosting business.
We take great pride in specialising in the Creation, Support and Hosting of Small Business & Association Websites. Read More >>
---
Website Services
Website Creationz can design, build, host and support a fully functional website that will promote your business 24 hours a day, 7 days a week.
Whether your requirements are for a brand new website or if your old website is not performing and/or in need of a facelift, Website Creationz can help! Read More >>
---
Website Examples
Website Creationz has Designed, Built, Published and currently Supports a great number of Small Business and Association Websites! There are also always a few as a work in progress (under development). You can find a selection of these sites on the Portfolio Page. View Portfolio >> 
---
Get in Touch - Contact Us !
We would love to hear from you to see if were able to assist in regard to either building, supporting or hosting your company or association website and as such we have provided a number of ways via this website for you to be able to contact us! View Contacts >>
---
Can your Business Afford to 'not' be Seen Online ?